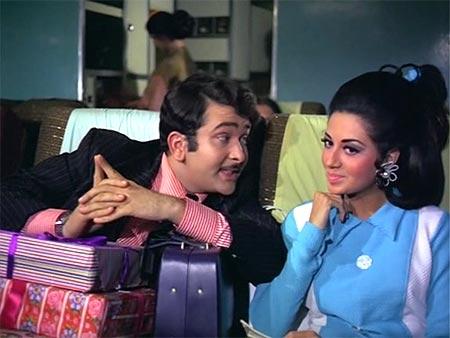 In the first part of the special series on the Kapoors, we looked at some of the best performances of the senior generation: Prithviraj Kapoor, Raj Kapoor, Shammi Kapoor and Shashi Kapoor.
In this second part, we look at the ouvre of the generation that followed: Randhir, Rishi, and Rajiv Kapoor.
Kal Aaj Aur Kal (1971)
The film launched Randhir Kapoor, the eldest son of Raj Kapoor. He acted in and directed the film, produced by his father.
Three generations of Kapoors acted in it -- Prithviraj played Raj Kapoor's father and Raj Kapoor played Randhir Kapoor's father.
Babita, the leading lady, married Randhir after the release of the film. It is remembered for the songs Aap Yahan Aaye Kis Liye and Bhanware Ki Gunjan.
Though the film did average business at the box office, it did wonders for Randhir Kapoor's career.
See more @ http://www.preeto.org/showthread.php?6101-Best-of-the-Kapoors-II-Randhir-Rishi-Rajiv
--