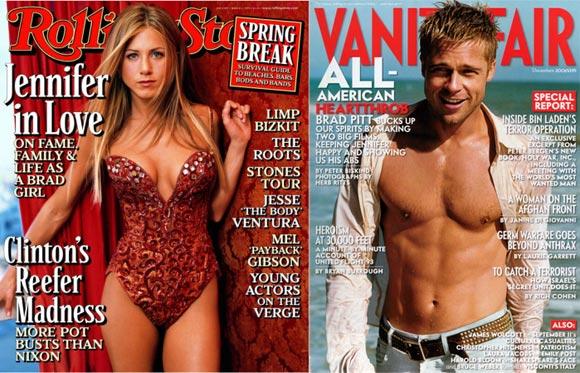 Welcome to the weekly fashion round-up, where we bring you the latest on supermodels, style, designers and everything in-between!

Which celebrity regrets getting her assets enhanced? Which designer is keen to dress the Duchess of Cambridge?
Here's the lowdown on the latest fashion news!
Jennifer Aniston, ex-hubby Brad Pitt voted hottest-bodied celebs
Actress Jennifer Aniston along with her ex- hubby Brad Pitt has been voted as 'Most Fit Over 40' stars.
Aniston also topped the list for 'Most Wanted Celebrity Body' and 'Most Wanted Celebrity Body Part', beating Halle Berry and Cameron Diaz in the respective categories.
The titles were released by a new celebrity body survey conducted by Fitness Magazine and Yahoo OMG!, US Magazine reports.
The 47-year-old actor's partner Angelina Jolie was absent from the categories, which also include 'Best Body After Baby' (Jennifer Lopez) and 'Hottest Celeb Couple' (David and Victoria Beckham).
Click Here For More Images
http://www.preeto.org/showthread.php?5388-Hottest-bodied-celebrities-and-more-fashion-news!
--