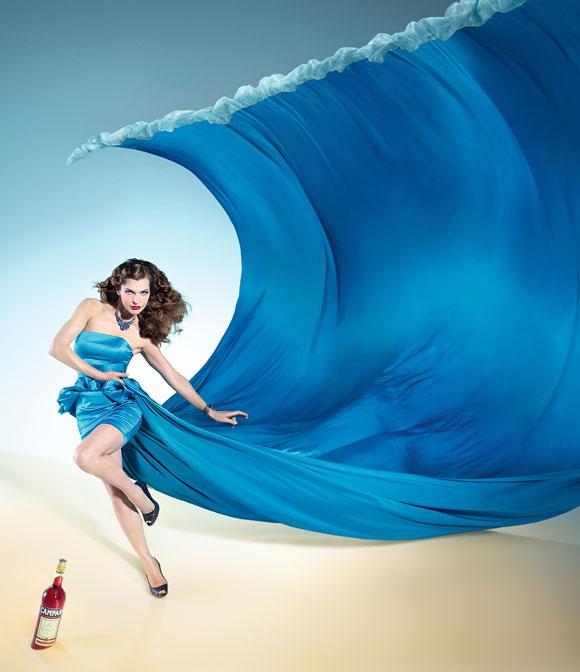 Don't miss the fabulous new Campari Calendar, starring Hollywood actress and supermodel Milla Jovovich!
Each year, prestigious aperitif brand Campari releases a limited-edition, exclusive calendar starring a celebrity.
For 2012, the legendary Milla Jovovich takes centrestage, following in the footsteps of A-listers like Benicio del Toro, Eva Mendes and Jessica Alba, among others.
Celebrated French photographer Dimitri Daniloff shot this latest edition; entitled It's the End of the World, Baby!, itdraws inspiration from the ancient Mayan prediction that the world will end on December 21, 2012.
So it's hardly surprising that we see 35-year-old Milla prove her modelling chops in a host of stunning science fiction-fantasy images, braving tsunamis, earthquakes and tornados. And of course, there's a bottle or glass of Campari on every page!
January
First up, the Ukrainian-born beauty oozes classic Hollywood glamour in a Yann Weber dress that takes the shape of a tsunami; her glittering shoes are from Walter Steiger and the Panache necklace and pony cuff bracelet from Swarovski.
Click Here For All Images
http://www.preeto.org/showthread.php?5387-IMAGES-The-stunning-sexy-new-Campari-Calendar!
--